99% of residents have been vaccinated against Covid and 100% of residents have been given the opportunity to receive the vaccine. Some people are unable to get the vaccine due to medical conditions. To ensure our residents are safe, we require all staff to be Covid-19 vaccinated.
Serving our residents
La Vida Llena has a working partnership with the NM Department of Health and our community was instrumental in establishing protocols together with the NM Department of Health. We took early action. Our staff went over and beyond just basic health recommendations. We sorted mail and delivered it to each resident to limit exposure. Meal delivery was provided as well as shopping and home delivery services. Extra security was provided to ensure all entering the community were screened prior to entry. Covid-19 positive residents were isolated and increased PPE was provided for them as well as those providing care or services. Activities and services went online and became virtual, providing our residents with daily activities, physical exercise and a virtual connection to their community. Our virtual resident program has widely received recognition for its innovative approach during a difficult time.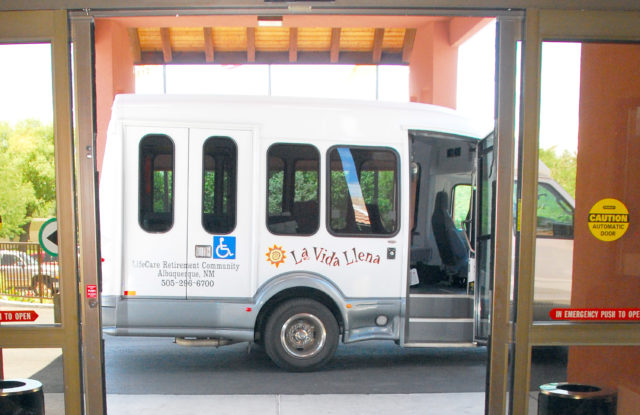 "I feel very safe because I live in a community where everyone is vaccinated. Everyone wears a mask too. I'm not worried. Activity is coming back to normal!"
Jim M.Resident at La Vida Llena
Committed to safety
La Vida Llena has always followed all state and CDC health guidelines and recommendations and gone over and beyond to keep our residents safe. Thankfully, as our community has become fully vaccinated and learned to take simple precautions against Covid-19, things are starting to get back to normal. Activities and events are starting back up and our residents are so thankful to be part of a safe and protected community where they can continue to socialize and experience life together.
Our medical team has been working very hard to ensure everyone has access to the Covid-19 vaccine. Our team goes door to door to provide information and offer the vaccine to each of our residents. Currently, booster shots are being administered.
"We both feel really comfortable here. The food is good. We love the apartment. You feel secure and comfortable. This is where we belong. There is absolutely no second thoughts that we made the right choice."
Jim M.Resident at La Vida Llena
Come see us!
If you would like to schedule a tour of our community, please call ahead to find out if in-person tours are currently being conducted. This can vary on a daily basis based on health guidelines. Virtual tours are always available. Please do not hesitate to contact us for more information. We're here to help!
Since recommendations and requirements can change rapidly on a daily basis, please check with our hospitality desk if you would like to visit someone in our community. You can schedule a visit and learn how you can help protect our residents while you are here.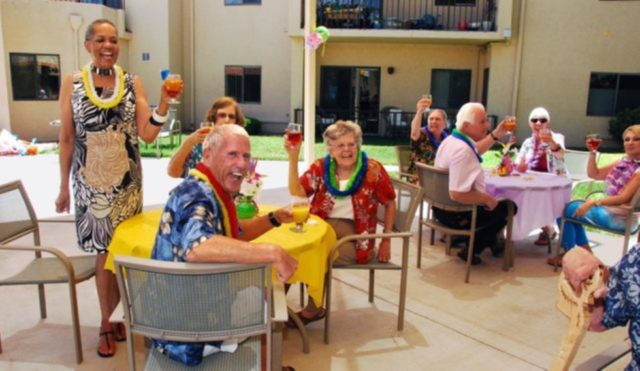 Updates to Covid-19 Response